Professional Exterior Painting in Brisbane
Is Your House Painting Looking Old? Are You Looking To Enhance The outer look of your house? Solomon Painting Are Here To Provide Excellent Results For You And Your Home. Deciding on an Exterior Painter for your property can be a big decision. Solomon Painting ensure your property will be provided the highest quality and service that is affordable and reliable. Our textured finishes will leave your property looking modern and contemporary. Exterior Painting Services Include: Brick walls and retaining walls Weatherboard and Timber elements Eaves, fascia, gutters, downpipes, soffit, and gables. Timber staining & Varnishing Pressure washing to remove all surface debris. All acrylic and oil-based primers, undercoat, sealer, and top-coats applied to comply with Australian Standards and Best Practices. Beams, rails, stairs, and balustrades Decking, porches, pergolas, gazebos, garages, fences, and driveways Protective Paint Systems Textured and specialist finishes.
Our Exterior Residential Painting in Brisbane is all about a thorough and customised approach!
One of the mainstays of our service at Solomon Painting & Decorating has always been our customised and methodical approach. We value your hard-earned money and thus, will do whatever it takes to justify your investment in us to the fullest!
That is why, when you hire, us, we will dispatch a qualified supervisor to your home. The professional will take into account all the painting needs that you have, and offer a free consultation.
This will follow a free quote from our end, which will have all the costs and the areas of work and the time, terms and conditions clearly mentioned.
Once you are on the same page with us, we will get on with the project
Thus you see, our residential Exterior Painting in Brisbane is all about a thoroughly customer-centric and transparent approach. And this has always been the cornerstone of our success as a service provider!
And despite the fact that we are never found wanting in terms of quality, we would always tag a reasonable price against our service.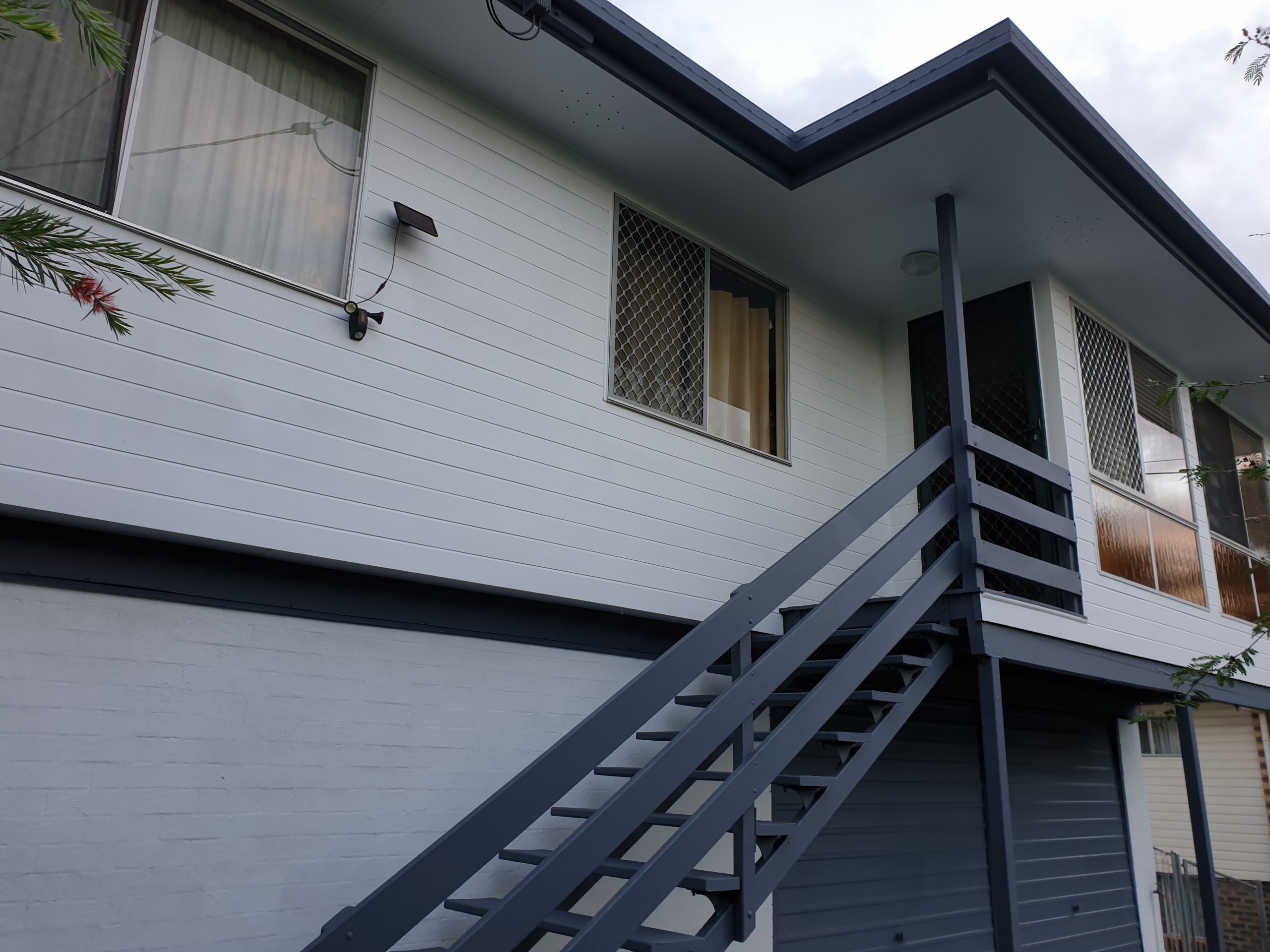 What makes us unique, as a home Interior Painting & decorating company in Brisbane?
We are a fully insured company
All our exterior painters and decorators in Brisbane are not only licensed but are QBCC-accredited and trained on Occupational Health and Safety (OHS) norms
They would use the latest painting tools and technique the ensures the best solutions
They are flexible enough to take your ideas and aspirations and back them up with their experience and expertise to return results that meet your expectations
The paints that our professional exterior painters in Brisbane use, are from the best brands and are always lead-free and eco-friendly. This ensures we are the safest solution to your painting needs.
Get Our Free exterior home painting quote in Brisbane Now!
Therefore, if you are looking for the best Exterior Painting in Brisbane, call us up right now to book an appointment for our expert's visit. Or get a free home Exterior Painting estimate from our end.